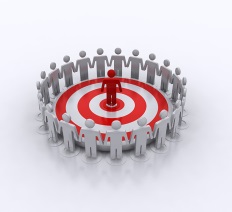 When it comes down to choosing an invoice factoring company, there are many questions that need to be addressed, and many concerns to overcome, before there is a mutual decision to move forward. For Bay View Funding, the relationships they forge with their customers, and their customer's clients are of paramount importance.
There is a lot of talk about the initial decision to factor, and discussion about the process and all the documentation required. But one of the most frequent concerns is 'How will you treat our customers?' Do they have to know we are factoring their invoices? This concern is very real, simply because the answer is 'yes' they do need to know. Factoring with an experienced company can actually enhance your relationship with your customers.
The team at Bay View Funding does not want your decision to factor to be based upon your concern about how your customers will be treated. Excellent customer service is an integral part of our company philosophy. Professional and friendly service is on going and not just something to be considered on initial contact, in order to get business, or when the first set of invoices are funded.