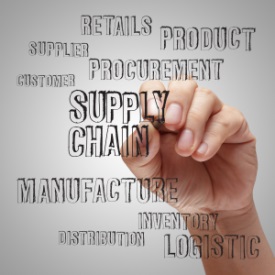 Are you able to respond quickly to a change in demand? How about a major disruption to the distribution or manufacturing process?
On an operational level, how quickly can your company react to problems or opportunities in the short term, such as a late delivery, a customer needing extra items on a large order, or items that were due to be delivered by ground now need to get there overnight. On a larger scale, your company wants to start selling on the web, or a product is changing design or certain components, and therefore disrupting the production process. What would it take to change the direction of your supply chain?
A successful business is able to quickly respond to sudden alterations in demand. The need to be able to adapt to sudden change is vital in today's rapidly advancing world. This has become harder in an economy that demands efficiency. The recession witnessed a drop in demand, which saw many companies trimming inventory and cutting costs in supply chain operations. However, a company with a weakened supply chain struggles to keep pace with economic recovery.