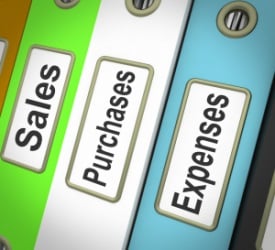 So what is purchase order financing and how does it differ from invoice factoring? Both are viable solutions for when sales growth exceeds working capital but each option has slightly different ways to benefit your business.
PO funding is an excellent answer as a short-term financing option if you meet the necessary criteria to qualify. It enables companies to pay suppliers immediately, rather than using cash reserves. Sometimes factors such as seasonality or large unexpected orders will put a strain on the company cash flow and therefore the ability to fulfill valuable potential sales. Without easy access to readily accessible working capital your business risks losing orders from customers.
So how does this differ from invoice factoring? In order to factor you must have created an invoice and provided proof of delivery of any goods or services prior to receiving an advance on your accounts receivables. This is a great way to receive a cash advance on your invoices that would not normally be paid for a further 60 – 90 days. However, if that unexpected order comes in, it may be worth considering purchase order funding as another possible option to fund the purchase of goods to be re-sold to your customer prior to delivery.